I've filmed and created a short video about the presentation of this comicbook, using programs such as Photoshop and Vegas.
ARVE Error: Mode: lazyload not available (ARVE Pro not active?), switching to normal mode

This comicbook (www.dezielvanleiden.nl) about Leiden was created by a group of comic artists and enthousiasts who wanted to show what a great place Leiden is. The project was financed by crowdfunding and presented to the mayor of Leiden, before delivered to all the citizens of Leiden for free.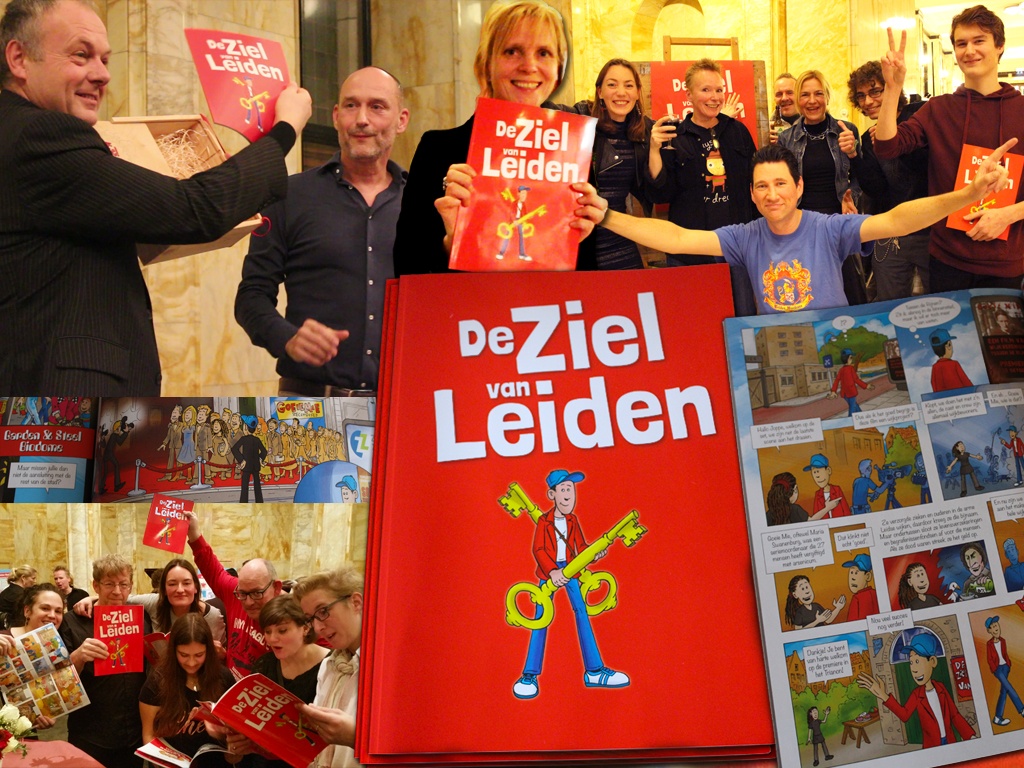 I'm also one of the characters in this book, talking about the movie "Goeie Mie recomposed".